What Fabric is Best for Apparel manufacturing & Sportswear?
Best Fabrics for Athletic wear, Fitness wear and Sportswear
Cotton
In the past, the general consensus among custom apparel manufacturer industry experts was that cotton is a material that doesn't absorb sweat, so it wasn't a good option for athletic wear. However, of late, cotton sportswear is experiencing a revival, as it has better odor management compared to other materials. It's breathable and doesn't hold on to the byproducts of activity like foul smells and odors. 
However, when it comes to rapid sweat absorbing, cotton still lags behind when compared to its more modern and technologically advanced competitors.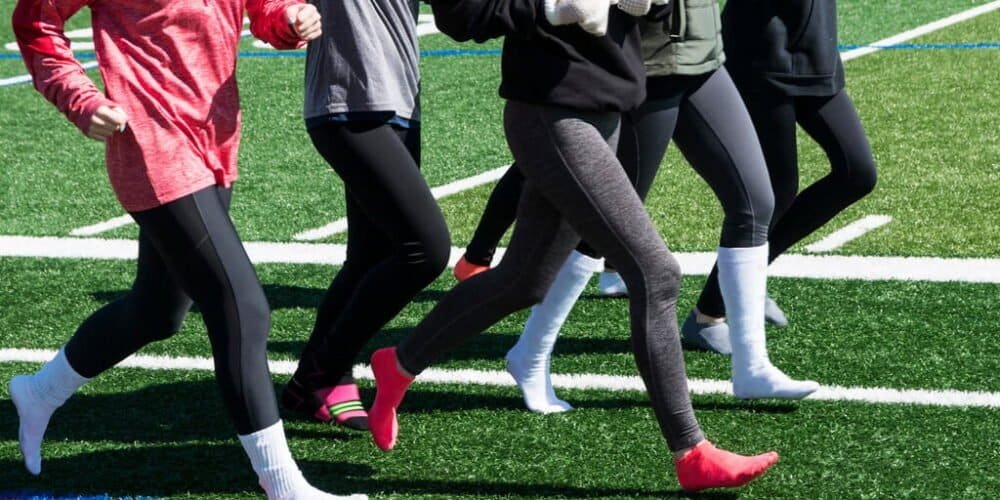 Spandex
Spandex is another one of the most common types of materials used in sports and gym wear. This is due to its high stretch ability, which makes the clothes agile and comfortable for strenuous movements. In fact, this material is known to stretch 100 times more than its original size, making it a favorite material for sportswear manufacturers all around the world. 
This material is also known to absorb sweat, breathe and dry quickly – so overall it's a great choice for cheap, feature-rich, malleable material. The only drawback is that it's difficult to embroider on as the material does not hold stitch designs well.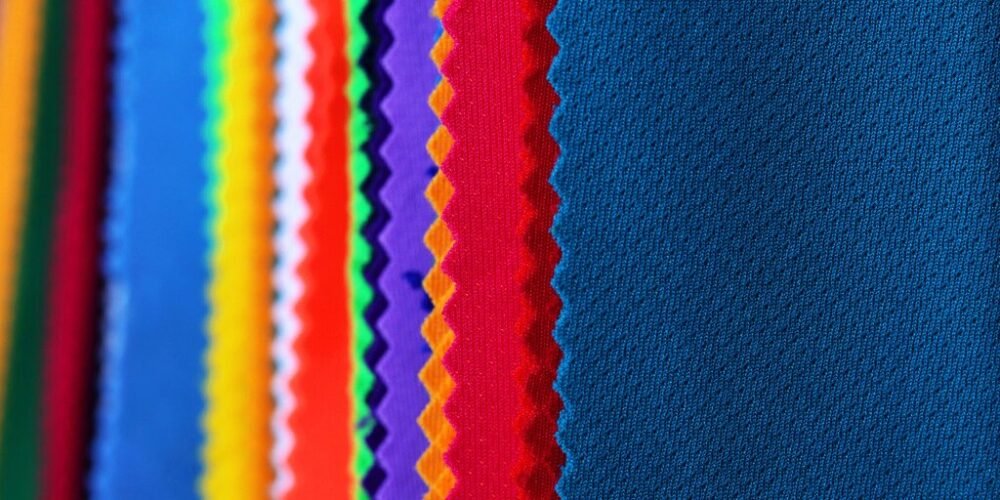 Polyester
Polyester is another common type of material used in apparel manufacturer industry. It's essentially cloth made out of plastic fibers – making it light-weight, wrinkle-free, long lasting and breathable. It's non-absorbent in nature, which means that your sweat isn't absorbed by this cloth but left to dry on the exterior of the material on its own. 
Another of the top reasons why polyester is a popular choice for top sportswear manufacturers is due to the high strength and durability it displays. High-strength polyester fibers can withstand the strong, repetitive movements made by athletes and last for longer than competitors, while remaining relatively cheap on the scale of comparable materials.
Polyester also has amazing insulating properties, making it a great choice for environments that can get a mix of hot and cold weather.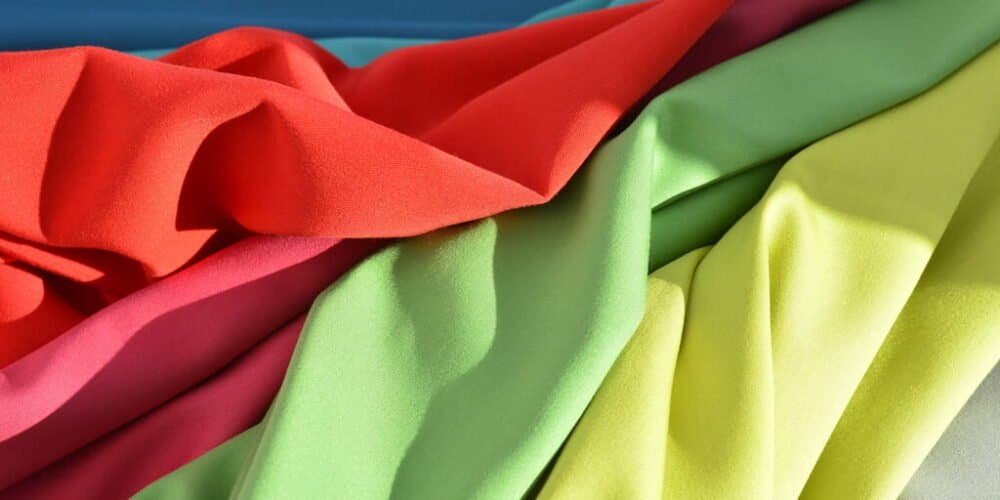 Synthetic
Synthetic Athletic wear was originally conceived as a replacement for sports people that were sick of rubber and plastic sportswear that caused them to overheat.
Synthetic material can be used not only for clothing but other sporting equipment too,  such as knee and elbow bands. This material is breathable and also quickly absorbs sweat to keep you cool during exercise. 
The drawback of synthetic sportswear is mostly tied to how it's made. It's produced using chemical synthesis, which creates non-renewable byproducts, which is not good for the environment. Athletic wear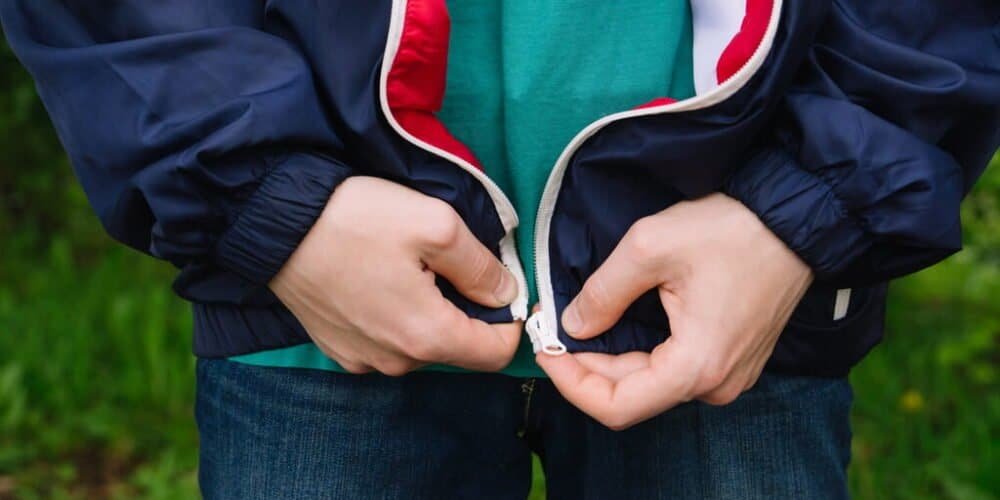 Nylon
The first commercially viable synthetic fiber was famously used to make women's stockings. But it's now used widely across sportswear manufacturing to make wind runners, tracksuits, and gym wear of all kinds.
Nylon is stretchy, quick-drying, and mildew resistant. It's also incredibly breathable. The fabric allows cool air to reach the skin and also wicks sweat from your skin to the fabric's surface, where it can evaporate safely – leaving you comfortable and temperature controlled.
Gore-Tex
When you're running, biking, or hiking, you need protection from the worst of the elements. In those scenarios, gore-tex is your best friend. While not really being a fabric on its own, this synthetic membrane coats regular fabrics, making it waterproof and windproof –  yet allowing the skin to breathe and insulate during strenuous activities.
Gore-Tex is a hybrid material that is used to make Athletic wear; such as jackets, cagools and gloves, but also running shoes. It's great for garments that are required to be durable but incredibly resistant to harsh conditions.
Regardless of these qualities, it's still a breathable material that is a good choice for high-intensity sports. Basically, it keeps wind and water outside but allows sweat to evaporate.
We also work with fabrics that are GOTS certified & OEKO-TEX 100 certified which have been tested to be safe for human use and using organic manufacturing practices.
For more info about GOTS organic fabric certification, please check this link: GOTS
For more information about OEKO-TEX certification, please check this link: OEKO-TEX
We also work with Organic Cotton and Bamboo Cotton Fabric.