Private Label Sportswear manufacturer and athletes clothes manufacturer
Extreme Sportswear make everything from the scratch so you have variety of options to customize from. Whenever a customer comes to us with a specific requirement, regardless of its customization, we produce everything from the scratch. We first understand the customer's requirements, then suggest him the best fabrics available in the market or we manufacture Fabrics matching his requirement. Based upon his Fabric Choices we suggest the best printing option and the patterns are then created based upon the position of design. The fabric is then cut into panels for custom printing, custom embroidery, custom sublimation so that they could be stitched back together keeping the print positioning in mind.
Laser Cutting
With our lasers park, we can offer from the whole product roll cut to the smallest ornaments cut. It's used for functional technological and decorative purposes.
The precise, clean, and minimalism technique gives the garment an innovative look with the best performance qualities.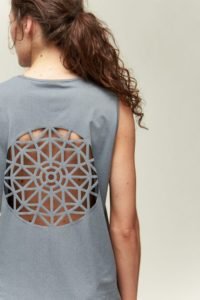 Cut & Sew
With modern fabrics relaxing, income inspection, and fully automated cutting machines we ensure top quality and reliability of production.
We use the Codeval system to optimize and guaranty a smooth process.
Printing & Embroidery
We can help you create unique products by using different printing techniques we have in-house:
Heat transfers (3D, reflective, fluor colors, rainbow effect, matt, plastisol, and silicone, water-based);
Direct screen printing (Microdot tourmaline, 3D, reflective, fluor colors, rainbow effect, matt, plastisol, silicone, water-based);
Sublimation
Embossing
Embroidery (Simple and 3D